It often goes that home is where the heart is, and it is safe to say my heart resides deep in the rainbow-colored throes of the Do Lab at Coachella.

The laws of time and space seem to melt as you enter the warm (and wet!) embrace of the Do Lab's welcoming arms. An Uber driver had overheard me talking about the Do Lab during the long Coachella weekend, prompting him to inquire, "What exactly is a Do Lab?" The only apt, all-encompassing description I could come up with on the fly was "Think of entering one epic house party full of all your best homies."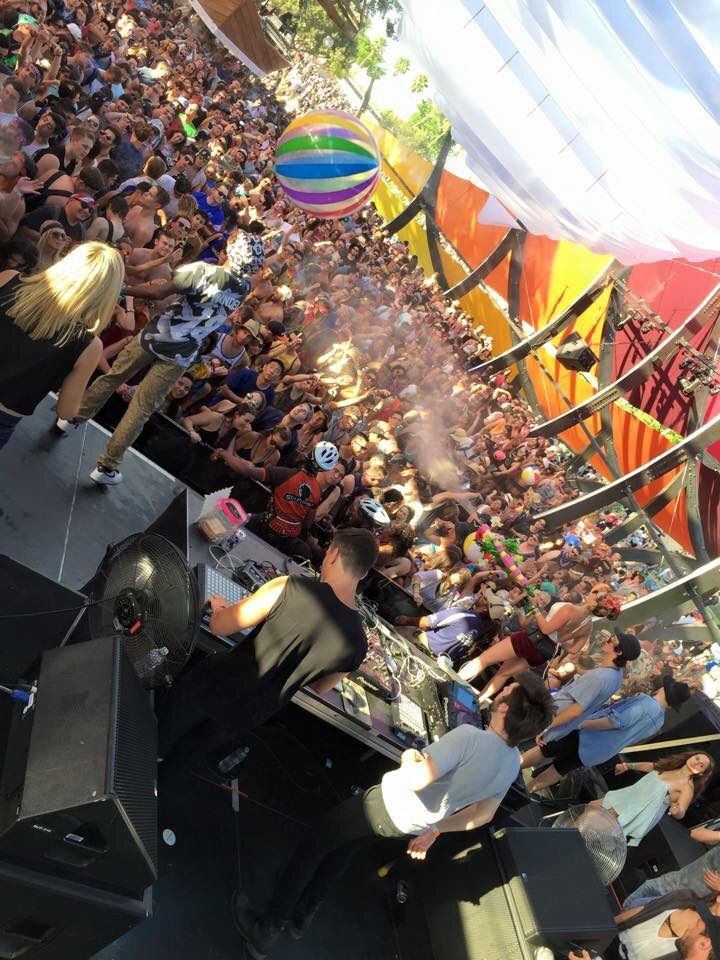 Simple as an explanation could be, it was indeed how I felt every time I entered the colorful awning, affectionately dubbed "Big Fish," created by the brilliant minds behind the Do Lab. A ladder leads the way up to the production "booth" which was in actuality a man-made ship (aka a great meeting spot for finding friends), totally appropriate considering the Do Lab is also the wettest spot in the sweltering desert oasis that is Coachella. Super Soakers adorned with radiant flowers mist onlookers, dancers and performers alike, providing sweet relief from the scorching temperatures. I, of course having no reservations , bounded up onto the nearest stage of the Do Lab and proceeded to ask if I could have a turn spraying the flower hose. 'Ask and you shall receive' may as well be the motto of the Do Lab, as the sprayer became the sprayee while I jubilantly took a turn spraying anyone in the vicinity. This is just a small piece of the beauty and wonder that lies within the Do Lab. You cannot help but feel a sense of home and belonging amidst a sea of virtual strangers, a rarity at a festival as large as Coachella. A veteran with seven Coachellas under my belt, I appreciate the comradery and freedom of self-expression fostered within the Do Lab.
After countless glitter blessings (find me at a festival, and you will be blessed) throughout the weekend, I came home on Monday to learn that my sacred haven was named the "Best Dance Floor" at Coachella by none other than the Rolling Stone - if only I could echo that sentiment ten-fold. Time never mattered at the Do Lab, specifically set times. I knew no matter what hour of the day I trekked to Big Fish, it would be going off with a delicious mix of well-established artists and others not so well known, each and every set giving it all there was to offer.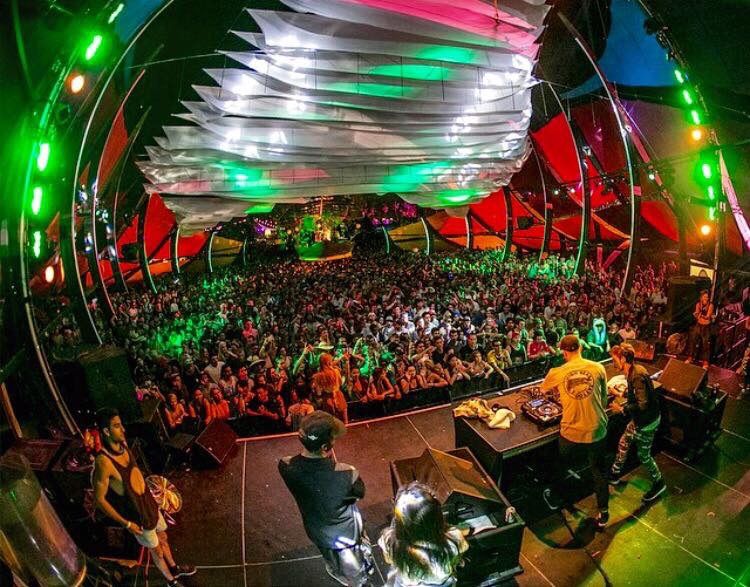 Going into the festival, I knew I absolutely could not miss LOUDPVCK closing out the Do Lab on Friday night, that was a given. They shut the Do Lab down deep into the early hours of Saturday morning. Running low on energy from a jam-packed Friday, I felt as if I had grown a new pair of legs specifically to dance my ass off during their set. Unbeknownst to me, I would be sprouting those fresh legs a bit sooner than I had anticipated. Taking the stage before LOUDPVCK was a producer of whom I knew little of, and had never experienced live: the one and only JACKAL. JACKAL took to the stage in a fury, whipping his hair in time to the relentless beats. Not knowing, and not caring, which way his set would go, I allowed him to take me on a musical journey, one I can only hope to relive again someday soon. With Friday now a magical memory stored inside my Coachella bank, Saturday and Sunday brought more wonderful surprises. Sets by OOAH and COYOTE KISSES join my personal ranks of favorites from the weekend, and a very special surprise closing set by BONOBO served as the cherry on top.
I cannot emphasize enough how refreshing it was to step outside of your typical Coachella experience and into a completely different world. I left Coachella with a renewed appreciation for all that the Do Lab has to offer - at Coachella and beyond. If I could offer one piece of advice to future Coachella attendees, it would be to stop at the Do Lab with an open mind and open heart, to leave with friends that have become family and strangers who have become friends; do so having the time of your life – that is, if you manage to leave the Do Lab at all.
#JustDoLab – Find out for yourself why the Do Lab is so magical! If you are not one of the lucky souls attending Weekend 2 of Coachella, tickets for the Do Lab's very own festival Lightning in a Bottle to be held May 22nd to May 25th this year.
Purchase Lightning in a Bottle tickets now!
**Photo Creds: The DJ List thanks Daniel Leist, LOUDPVCK & the Do Lab photographer Watchara Phomicinda for their beautiful photos**