Outside Lands concluded its three-day music festival this past weekend at Golden Gate Park in San Francisco, CA. While most festivalgoers are attracted by the top tier headliners such as Paul Simon, Childish Gambino, Twenty One Pilots, The Lumineers, Blink-182 and others, there were plenty of talented electronic music acts that graced the stages. Friday we caught San Holo, Luttrell, SNBRN, Wax Motif and local favorites such as DEFAULT, Andy P and Starfari. What always makes this festival enjoyable is that the electronic artists never perform on the same stage.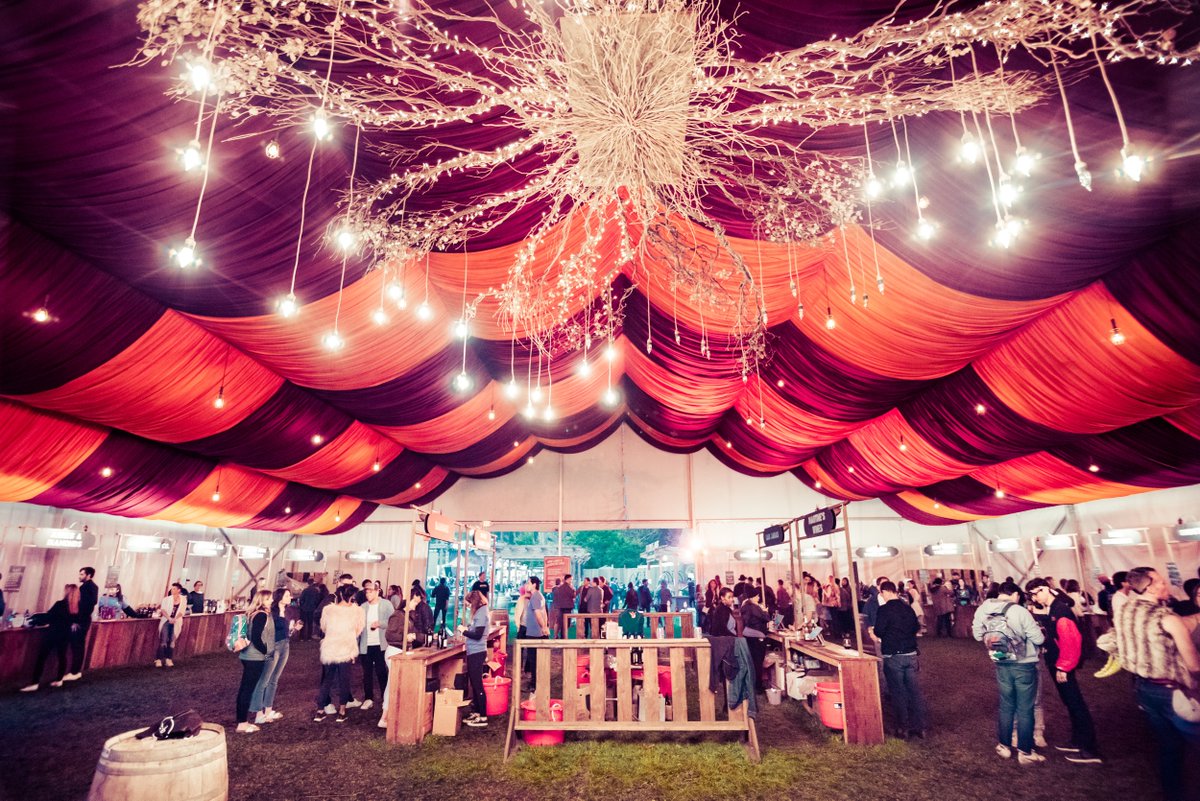 San Holo was dropping "Light" at Sutro while Luttrell played "Into Clouds" at Panhandle. The rest of them all had non-conflicting set times at The House by Heineken from noon to 8pm. What made The House by Heineken quite unique was it being a giant white tent that had a club queue waiting outside to get in due to capacity. You could hear and even feel the heart pounding bass from the outside, which gave even more allure to see what exactly it was like inside the tent— not to mention during the day the climate was quite warm, so it was nice to enjoy some good beats while dancing away in the shade.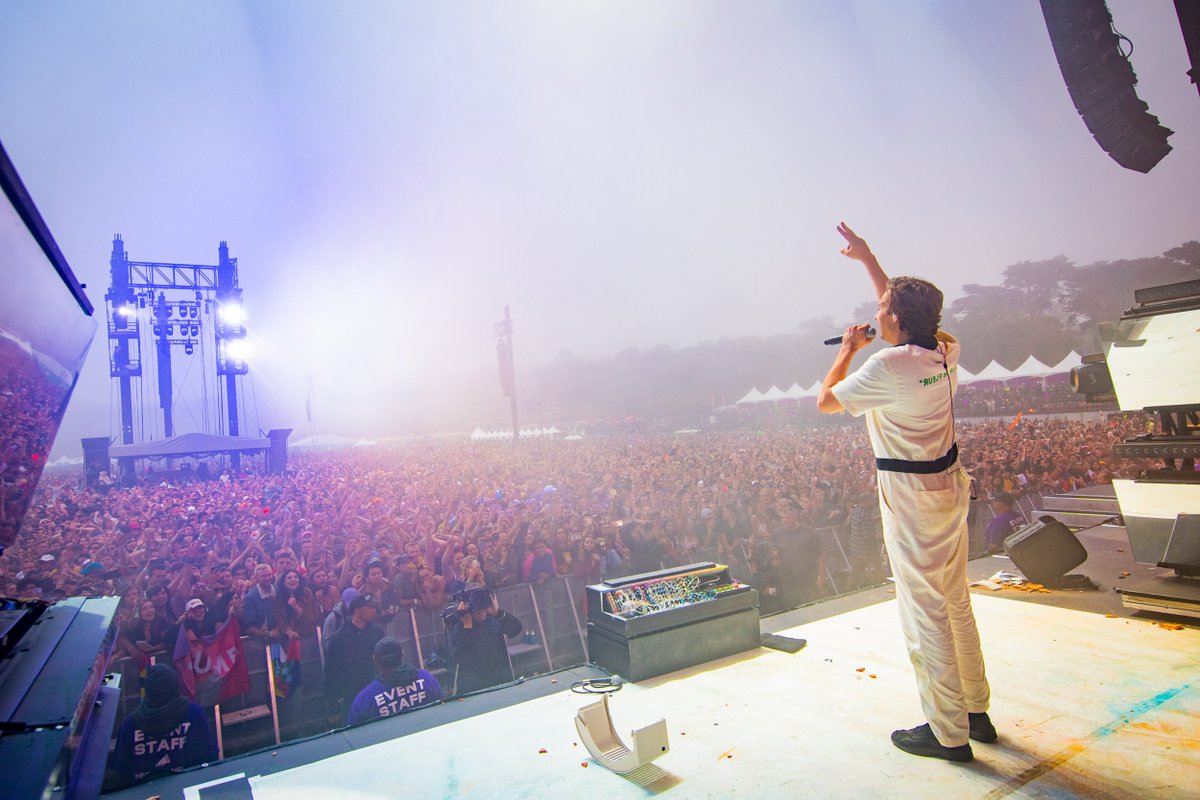 On Saturday, Flume graced the Lands End stage, Big Wild played a high-energy set with a unique vibe at the Twin Peaks stage, and Dirtybird favorite Justin Martin brought the Panhandle stage to raucous life at sunset. Saturday was clearly the favorite for a sold-out San Francisco crowd, as it became increasingly difficult to move about from stage to stage as bigger name acts began to perform. Of course, Karl the Fog made an extended appearance, but it was welcomed as the coolness swept through the festival grounds and kept attendees comfortable even deep into the crowd. Heineken House was once again Outside Lands' most wanted as lines to see JWorra and Goldfish doubled back all day long. RL Grime shut down Saturday night at the Twin Peaks stage with captivating visuals, pyro, and cryo synced to his trap-infused set.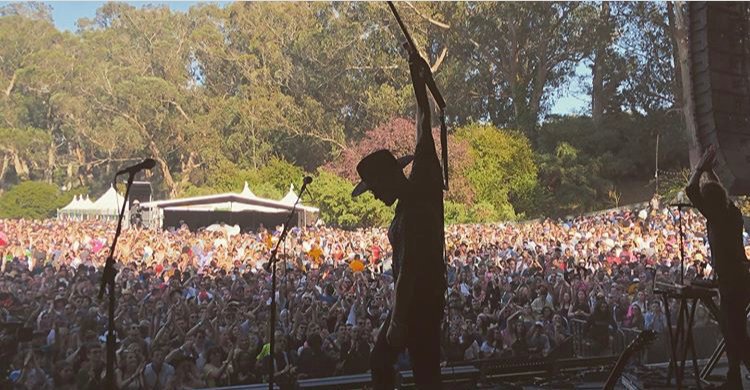 With Sunday ending an hour early, it was only fitting to place Bob Moses and Toro y Moi after another on the final day of the festival. Both acts drew large crowds to the Sutro stage, half standing, half sitting enjoying the beautiful sunshine and warmth, sipping on wine from Wine Lands and swaying to the beat. To put the cherry on top of a fabulous Bay Area weekend, Kygo played a lengthy set filled with his most beloved tracks accompanied by a variety of live instrumentals and vocalists. Of course, it wouldn't be the festival end without fireworks.


Apart from the music, Outside Lands has always been where people "came for the music, but stayed for the food". This year was no different where we tried some of the Bay Area's finest food, wine, beer and cocktails. Wine Lands, Beer Lands, Cocktail Magic, Bubble Tea Party, Cheese Lands and Outside Clams all held areas of the best tasting menus around. We always love how excited all of the vendors are to distribute their product - whether you are trying a sparkling Rosé or a bowl of ramen, you can be sure it was made with love.


Outside Lands also welcomed back Grasslands, a 21-and-up curated area for cannabis consumption and purchase. Kiva, Legion of Bloom, Jetty Extracts, and many more had booths fully staffed to answer questions from attendees regarding cannabis product. The ability to purchase cannabis is one thing, but a focus on cannabis education at a music festival is an experience unlike any other we've had aside from a trip to a dispensary.


As a mission, is always native to Outside Lands to promote environmental sustainability. People could visit Eco Lands to learn about how they can make a difference in being conscious and aware of wastes, recycling and more. There were an abundance of trash cans and recycling receptacles clearly marked about the festival grounds, which made helping contribute easy.


Outside Lands is that festival that truly offers an experience for everyone and is not just about the music. No matter whether you want to camp out for your favorite artist, spend a whole day eating food, or chat up a purveyor of fine wines, there is always a special experience to be had there. The DJ List team had an unforgettable three days in Golden Gate Park and we're counting down until August 7th-9th, 2020!
Photos courtesy of Outside Lands Facebook and Twitter, and JorgPhoto.