Back for the third year of it's six year story arc, Lucidity Festival is returning to it's favorite spot, snug in Santa Barbara's Live Oak Campground where Lightning in a Bottle was first held. This year's theme is the 'Universe', building on the 2012 theme of 'Awake Your Dreams' and last year's theme 'The Totem's Return
Starting back in 2012, The Lucidity Festival is the brainchild of bold, bright minds from Santa Barbara. Started by Luke Holden, Andrew Garrard, Jonah Haas, Alan Avila and Satory Palmer (no longer with the group), the team has gone from building a festival to pushing a lifestyle, with international events, conscious media and lucid marketing.
The Lucidity Festival itself is the culmination of community efforts; envisioning themselves as an open-source festival of transformational music and art, garnering and manifesting ideas from each and every participant.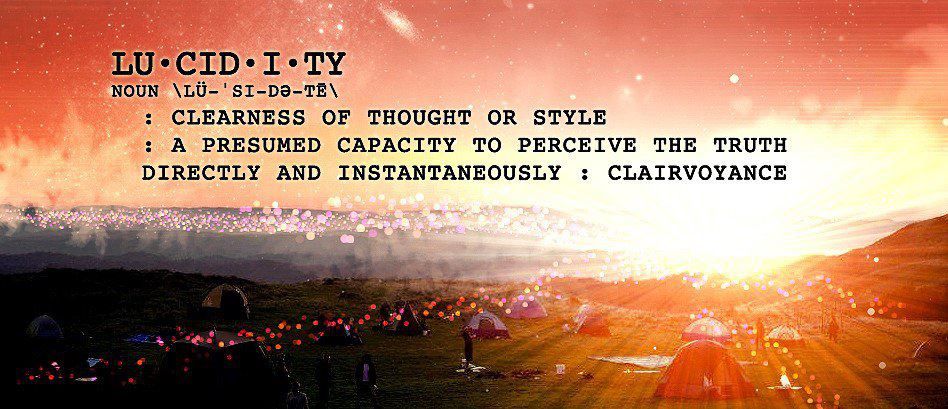 Lucidity implies clarity of self and the capacity to perceive the truth, and throughout the four day Festival there are a variety of theme camps, live art and interactive entertainment pushing each individual to find their own 'lucidity.' The festival's mission is to strengthen the community through the individual using their seven tenets - which are as follows:
"Our mission is to strengthen community through the fostering of the following values:
1. Participation and immersion in the artistic process
2. Personal growth and healing
3. Awake and aware consciousness
4. Environmental and social responsibility
5. Fun and creative play
6. Communal reciprocity
7. Transparency
So far, the musical talent from this year includes (but is most definitely not limited to):
KAYLA SCINTILLA
BIRD OF PREY
SOULULAR
MUMUKSHU
SIXIS
9 LIVES
JASON BURNS
SEX PIXELS
QUIXOTIC
RAINBOW GIRLS
DIXON'S VIOLIN
EL RADIO FANTASTIQUE
In a revolutionary move, the Lucidity Festival now accepts payment by cryptocurrencies like Bitcoin! Currently, Lucidity Festival is on it's second tier of tickets and the "Play, Grow, Dream" 3-Day Event Pass runs for approximately $186 ($174 Ticket + $12.06 Fee) and ticket prices will be gradually increasing over the next few months. Car Camping passes are currently $85 ($78 + $7 Fee), RV Camping is $129 ($120 + $9 Fee)and children under the ages of 12 are free.

Lucidity Festival 2014 "We are Universal" featuring ~ Family Garden Grande Finale Parade ~ from Lucidity Festivals on Vimeo.
Keep your eyes on Lucidity across the internet through their socials; you never know, you could snag a pair of free tickets for this amazing, Southern California festival!