We sat down with Future Sound of Egypt's labelhead ALY & FILA after his incredible set at A State of Trance at Ultra Music Festival in Miami, Florida this past week and discussed the current state of trance, new upcoming releases on Future Sound of Egypt, and trance classics coming back to the forefront.
Q1: Hi there Aly & Fila, incredible set you just played at the A State of Trance megastructure. Tell us, what are your thoughts on the current state of trance?
A: Well. I've been a great supporter of trance since I've started and right now there's a lot of things happening in the trance genre in general, different artists moving in several new directions. You don't have to agree with every direction, but at the end of the day the best thing I can do is concentrate on what I'm doing, I see that trance and the powerful sound and message that it evokes is expanding everywhere and that's what I'm constantly working to do. I'm making sure that all the artists on our label get the best exposure everywhere, at the end of the day that's what pushes the trance scene. If every act and artists concentrates on themselves and stays focused, then they will do great overall.
Q2: You recently just had your essential mix on BBC Radio One and premiered this incredible remix of MASTERS and NICKSON's "Out There." What can you tell us about that remix and what are your thoughts on trance classics being remixed and revamped?
A: Remixing a classic is a very risky thing, either you do it properly or you don't do it. For example with the "Out There" remix I was on Facebook and saw that ROBERT NICKSON had a post mentioning that he was working on a new remix of "Out There" just for fun. Once I saw that, I contacted him immediately and let him know that I was doing an essential mix and would love to have a copy of that remix and eventually release it on Future Sound of Egypt (FSOE). He thought it was a great idea and eventually we premiered the remix on our essential mix which has shown tremendous feedback!
Q3: What can you tell us about your new upcoming album?
A: Well, we have a lot of great collaborations upcoming on this new album, our first track already premiered on the essential mix and I played it here at ASOT as well. The track is with LUKE BOND and AUDREY GALLAGHER, entitled "A Million Voices" and we've heard nothing but excellent comments about it. It's a really solid vocal trance track. Other than that, we have a lot of different styles and sounds coming out on this album, so stay tuned.
Q4: You played an extended set at Club Space last night, how was that? What goes into preparing for shorter sets vs. longer sets?
A: I love playing longer sets. Shorter sets is like having the appetizer, you know? You're not experiencing the main course. That's the best way to describe it. For me, the longer sets are the better way to give a proper journey to the crowd and let them immerse themselves in the sound. That's the bad thing about festivals, one hour doesn't give you enough time to give your crowd the right experience.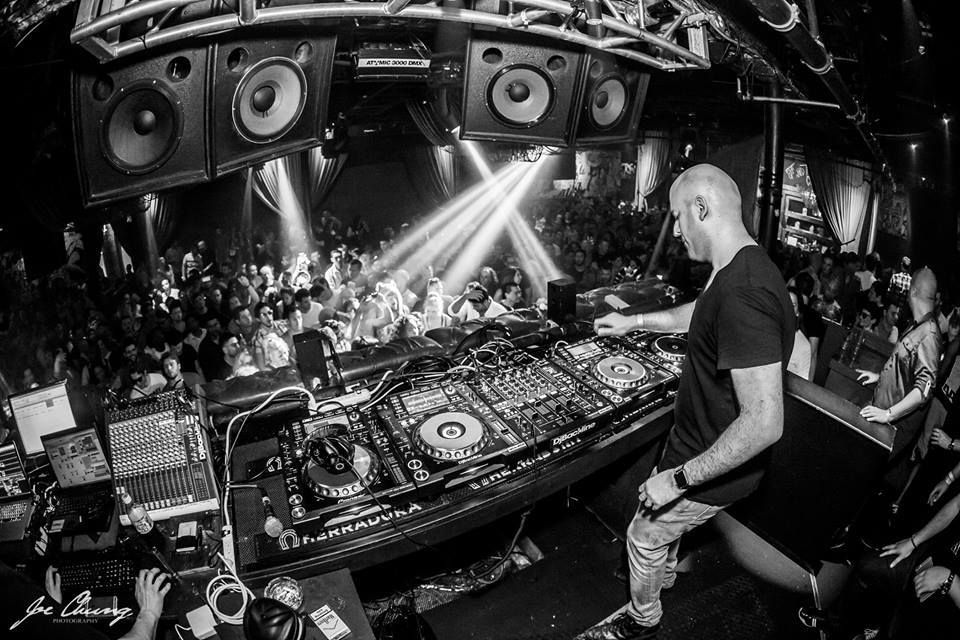 Q5: What can you tell us about FSOE this year? Any new releases or new artists joining the label?
A: Yeah, we have a bunch of new interesting and fantastic releases coming up this year. Some older artists like SUPER8 & TAB and STONEFACE & TERMINAL have signed releases to FSOE that displays their older, classic sound. Other than that, there's a lot of great new sounds being released on FSOE this year.
Q6: How do you manage to keep up with the touring and DJing across the world?
A: I don't do the partying, to be honest. I try and get as much rest as possible and focus on work. If you manage your time properly, you can be very successful because if you get lost in the partying and the fame, you lose it. You lose your focus and your drive as an artist.
Immerse yourselves in the beauty of trance and check out Aly & Fila's set from A State of Trance at Ultra Music Festival below!