--

Enter to win 2 Tickets to A-Bun-Dance of Magic here.
--
For the past few months, the Grateful Generation has been using their creative energy to transform Hollywood's LURE Nightclub into bohemian, burner Bazaar they refer to as 'A-Bun-Dance' - a magical outdoor wonderland and playground. Between the exceptionally talented musical lineup, immensely artists and live performers like stilt walkers, belly dancers and all around ambiance makers, air-brush paintings, water massages, a host of delicious treats and positive vibes - these evenings are fully equipped to excite each and every one of your senses. On March 29th, they'll be returning to Lure for another edition of 'A-Bun-Dance', this go-round the theme is 'A-Bun-Dance' of Magic. Currently, tickets are $25 then $33 at the door.
--

Snag your Pre-sale tickets to 'A-Bun-Dance: A Night of Magic here.
--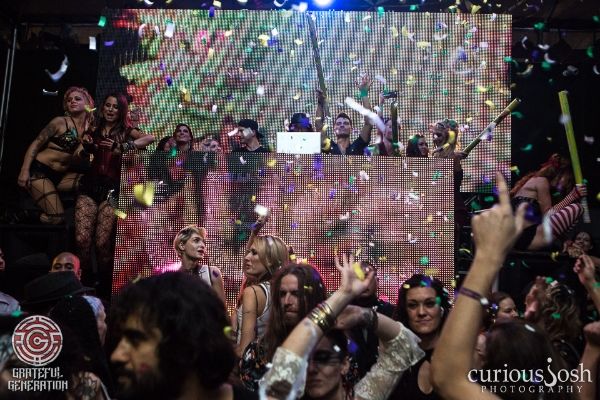 The night will feature eclectic sets from Woogie stage vet PUMPKIN, the funky fresh ROBOTIC PIRATE MONKEY from Colorado, Los Angeles natives and crowd favorites CHRISB. and danielLow - plus the debut LA performance of bass aficionados Bottle Service. Costumes are absolutely suggested for any and all 'A-Bun-Dance' events, so be sure to bust out your favorite festival garb and be prepared for an evening full of music, dancing, art and an amazing community to share them with.
Keep tabs on your favorite artists across their socials -
Pumpkin: The DJ List | Facebook | Twitter | Soundcloud
Robotic Pirate Monkey: The DJ List | Website | Facebook | Twitter | Soundcloud
CHRISB: The DJ List | Website | Facebook | Twitter | Soundcloud
Bottle Service: Website | Facebook | Soundcloud | Youtube