As the 23rd edition of Insomniac's Electric Daisy Carnival festival draws ever closer, fans from all over the globe are finalizing their travel plans, destination: Las Vegas. Year after year, Insomniac has paved the way for ravers (or, as Insomniac calls them, Headliners,) from all walks of life and created a haven for self expression, love, and acceptance.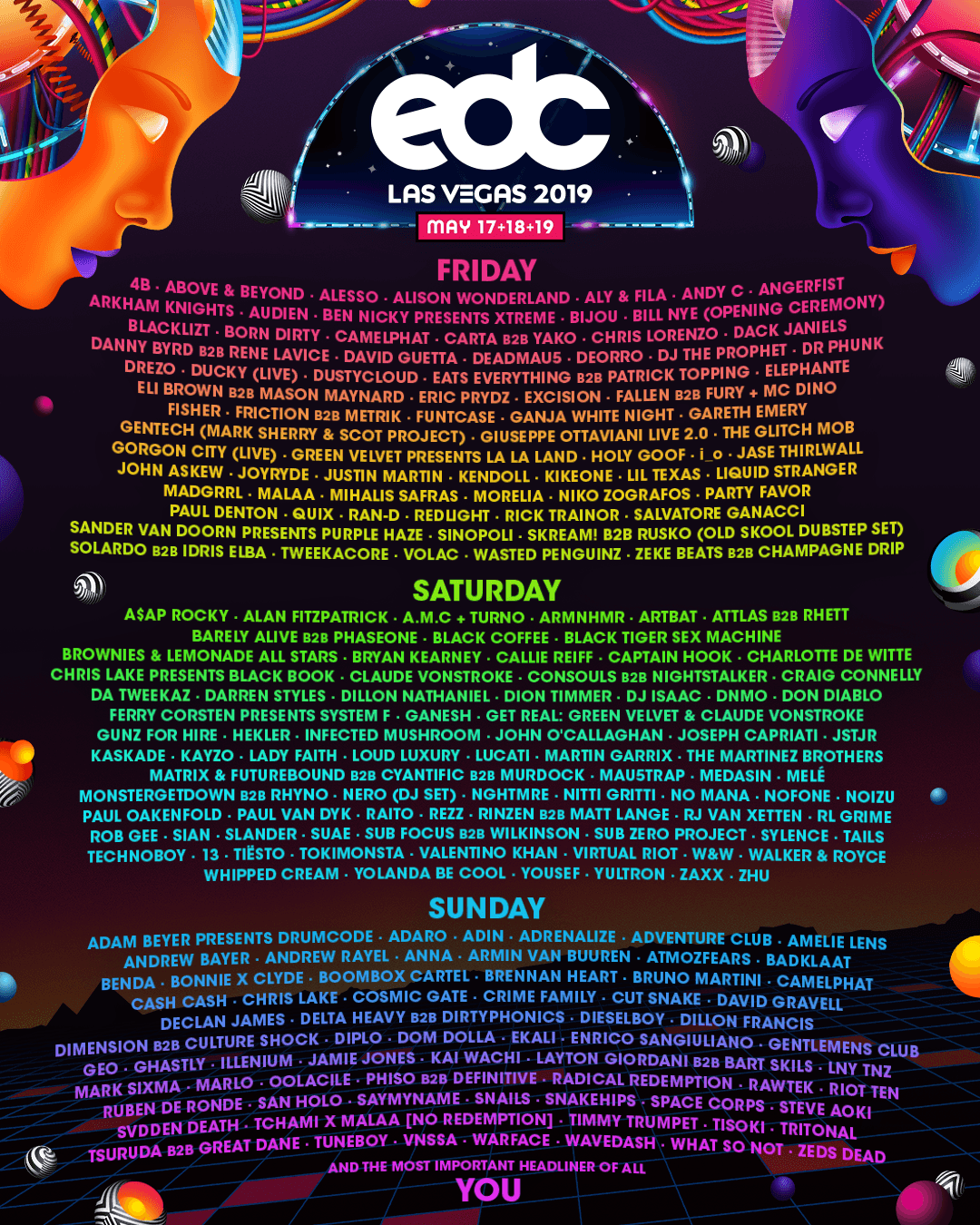 2019's theme - Kinetic Energy - was announced by Bill Nye the Science Guy, a familiar science face from his PBS show in the 90's. "Hundreds of thousands of people moving their bodies, freeing their minds, and dancing to music under the glow of spectacular light. We'll convert all this potential to a carnival of kinetic energy!" says Bill. He'll be hosting the opening ceremony of EDC to light that spark on.
On Friday, May 17th through Sunday, May 19th, EDC Las Vegas takes over the Las Vegas Motor Speedway, bringing electronic music artists, production professionals, audio engineers, and event staff together flawlessly. From hand-picked staff to carefully curated food vendors, EDC is no stranger to what the people want. In 2018, Insomniac invited Headliners to camp at EDC Las Vegas for the first time in history, and they're expanding that offer to this year with the promise of exclusive, camp-only experiences and takeovers at the Oasis Pool.
EDC Las Vegas's vast array of curated stages appeals to a wide variety of musical tastes. Artists at Insomniac events tend to step it up a notch during performances. Guest performances, surprise b2bs, and new music are the norm at EDC- It's possible to hear songs that might not officially drop for a year to come; but whether you're looking for an old favorite or roaming for something fresh, you'll be sure to locate common ground no matter where you venture. Headliners will be pleased to re-welcome cosmicMEADOW, neonGARDEN, bassPOD, wasteLAND, quantumVALLEY, and stereoBLOOM back to Las Vegas in what's slated to be the biggest year for the festival yet. Though, if you're looking for an adventure, a little birdie told me to forget the set times and find the Art Car…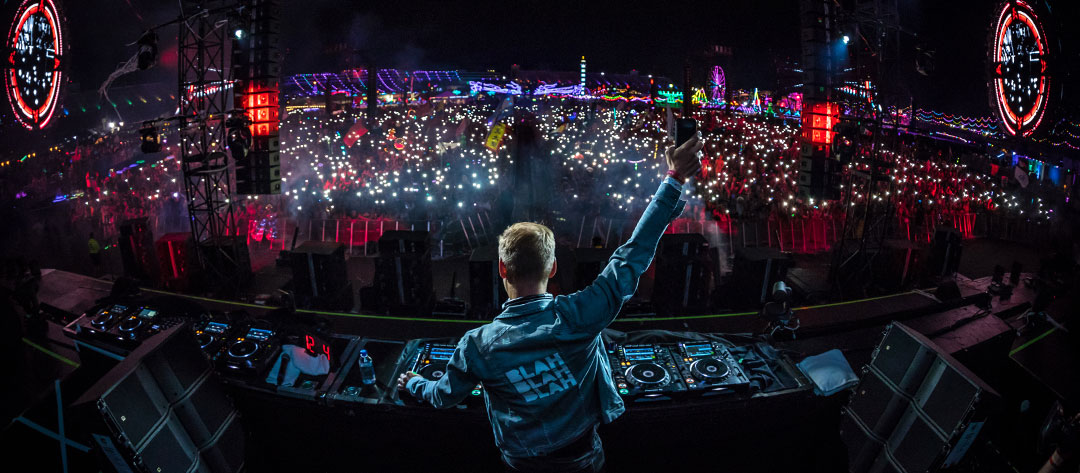 Electric Daisy Carnival Las Vegas 2019 is over 90% sold out. If you want to experience the magic for yourself, there's no time like the present to secure your 3-day tickets HERE!.