Since 2012, DAMIAN LAZARUS has sought out to foster a sacred community of global nomads with his Day Zero events. What began as a ceremony at the end of the Mayan calendar has become a yearly renewal of spirit and wonder for many, a gathering that has merged modern and ancient cultures under the curational banner of Crosstown Rebels. Now seeking to expand the quintessential experience to new locations, Day Zero will now take on a new chapter (co-produced by Tripping) at the base of the ancient mountain of Masada on September 27, 2019 as an offering to all those who have come before.
Day Zero Masada: Dwellers of the Dead Sea will gather party people from around the world to this unique world heritage site, just a stone's throw from the Biblical ruins of Sodom & Gomorrah. The singular desert experience will run from sunset to sunrise, towered over by the historical mountain beside the Dead Sea that connects Israel and Jordan.
As always, musical programming will play a pivotal role, with Lazarus curating an aural journey fine tuned for this new beginning . Damian will be joined by global Hot Creations leader JAMIE JONES, Napolese techno ambassador MARCO CAROLA, Israel's own MAGIT CACOON and CHAIM, the spell-binding tones of BEDOUIN, and UK house icons GORGON CITY. In line with the event's dedication to the best in live experimentation, Damian welcomes AE:THER (live), SATORI (live), and MONOLINK (live) into the fold for this first of its kind party.
Tickets are on sale now for this massive event HERE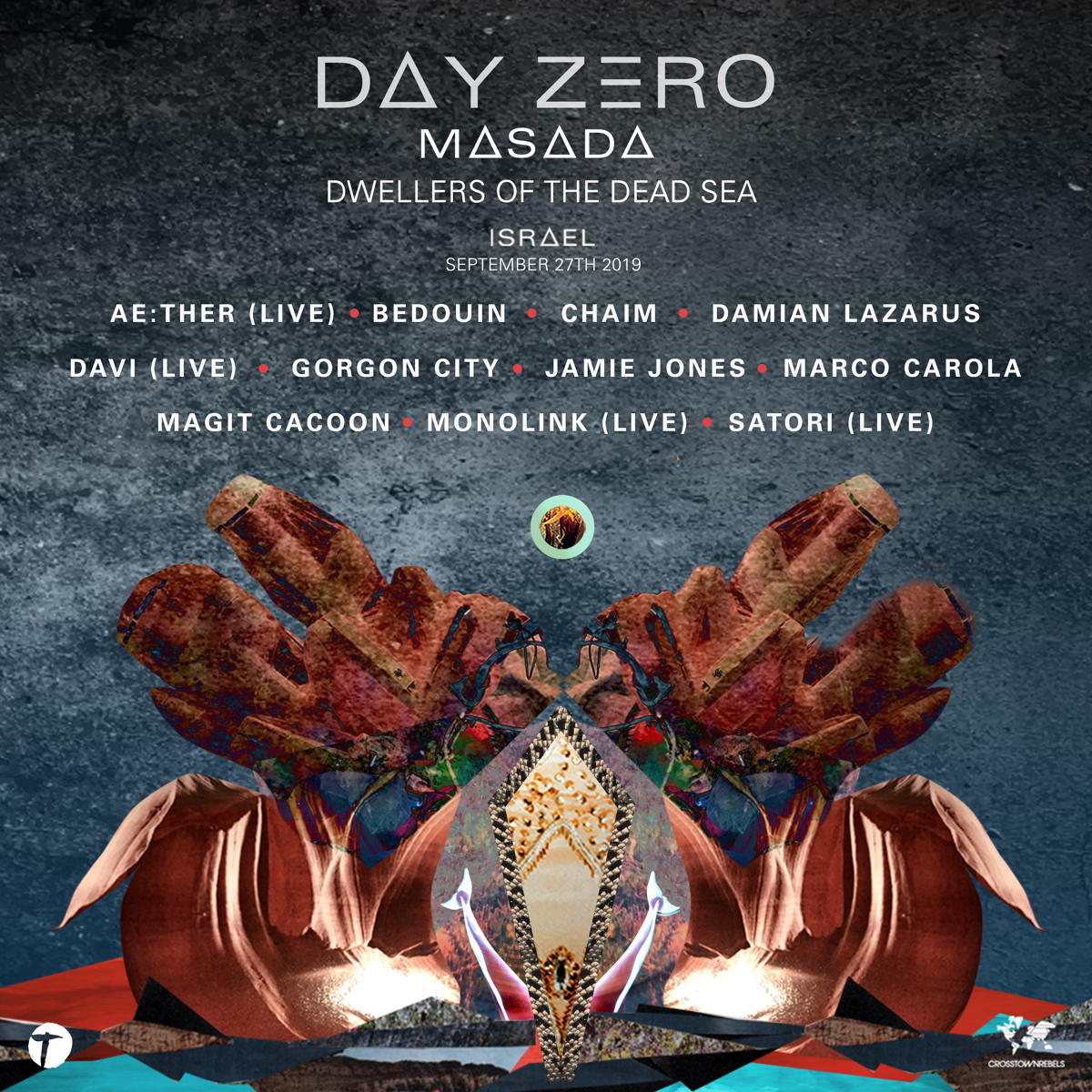 Lineup (ABC Order):
Ae:ther (live)
Bedouin
Chaim
Damian Lazarus
Davi (live)
Gorgon City
Jamie Jones
Marco Carola
Magit Cacoon
Monolink (live)
Satori (live)