The man, the myth, the music - the mau5 head! Everyone's favorite twitter ranting dance producer is back and in a big way, bringing his aptly and ironically named 'Lots of Shows In a Row' tour to a city near you, fully equipped with The Cube 2.1.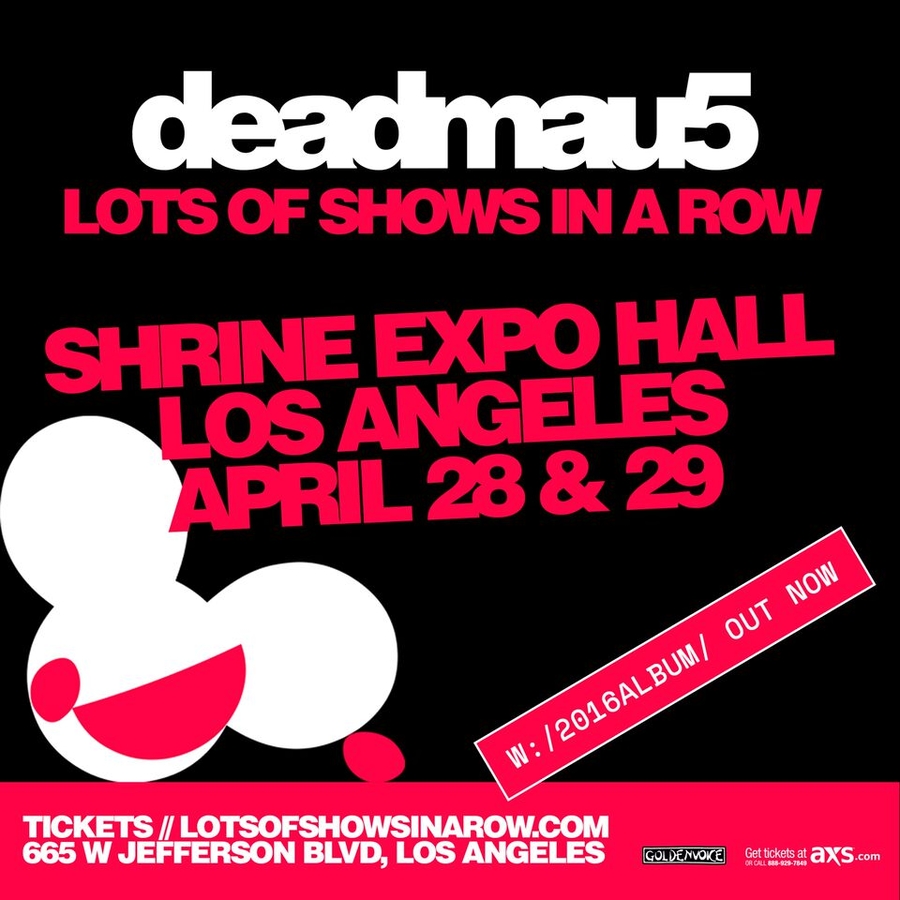 Though many of the dates on the upcoming tour are properly sold out by now - because come on, when's the last time you really got your mau5 fix - we have a special giveaway for one lucky contestant! DEADMAU5 is coming through Los Angeles at the end of April and we're giving one lucky fan a pair of tickets for the 4/27 show at LA's fabled Shrine Theater.
To enter our Deadmau5 contest, head here

Contest Rules
Must be 18+ to Enter
Contest tickets are for Los Angeles area
Contest ends on
If you don't want to dance with your chances to get down to the sounds of FEED ME and Deadmau5, buy a ticket now and save yourself the trouble.
Tickets Available Here
For more on Deadmau5 and his most recent tour schedule, head to his website or social media channels: