Known for their dynamic stage presence at illustrious festivals from Coachella, Sunburn and VH1's Supersonic, as well Los Angeles' homegrown hub of up and coming beat musicians - Low End Theory, B.R.E.E.D's musical prowess is on the rise and they're ready to pounce with the release of their newest single, Diamonds X Squares.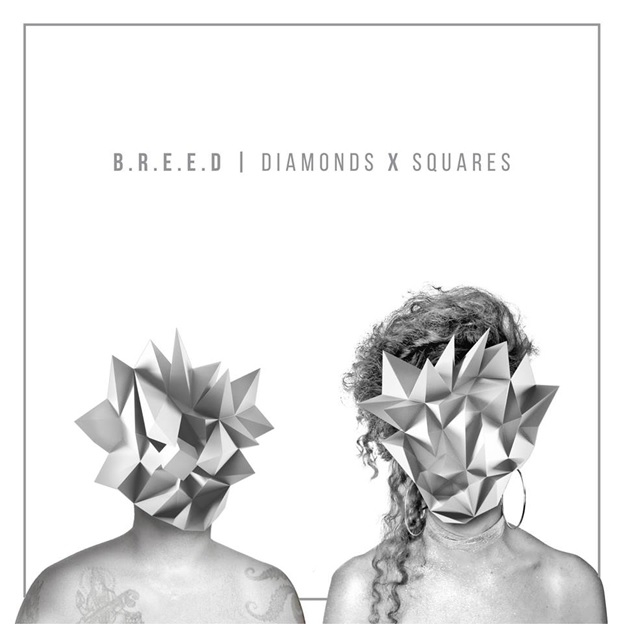 Featuring an experimental, intelligently-designed future proof sound, B.R.E.E.D is composed of the classically-trained, hauntingly beautiful vocals of vocalist, pianist and composer Tara Mae fused with the expert production and composition skills of Ritesh D'Souza; though you might remember him as two-time DMC India Champion DJ NASHA.
Hot on the release of their latest single, a flip of 'Glass & Patron' from FKA TWIGS, the world's been (im)patiently waiting to hear the next original track from the Los Angeles-based, avant garde future proof production duo...and now we finally have our answer!
Featuring ethereal vocals delightfully layered over experimental future proof beats and textured synths, Diamonds X Squares is an audio exploration of time and space. Curated and crafted over the course of the last year, DxS delves into the complexities and intricacies of sound design and evolves into a genre all of it's own.

"Diamonds X Squares was a step in a new direction for us, it was a fresh creation which was fueled and inspired by eccentricity, abstract sound design and exotic songwriting."
- Tara Mae and Ritesh D'Souza from B.R.E.E.D.

Hailed as "bass ambassadors" on MISTA JAM's influential BBC Radio Show back in 2010, B.R.E.E.D made their mark last year as the the first Indian-bred act to perform at Coachella with their set on the Do LaB stage.  Keep up with them this Festival Season as they take their eclectic sound across international waters, from the West Coast's Boutique Festival Scene across the Atlantic to the majestic landscapes of Europe and Asia. If you're in the Mumbai area, make sure to catch them as direct support for YELLOW CLAW on May 8th.
RSVP to B.R.E.E.D. + Yellow Claw Here
Stay connected with B.R.E.E.D through their social media channels:


Website | Soundcloud | Bandcamp |  Facebook | Instagram | Twitter | YouTube